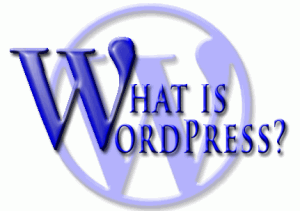 What is WordPress?  This is the question you may be asking if you're new to online marketing and online marketing techniques.
Simply put, WordPress is a powerful personal publishing platform.  WordPress was originally set up for people to keep an online journal, so to speak.  It was released back in 2003 by Matt Mullenweg and as of December 2011, version 3.0 had been downloaded over 65 million times.
Traditionally individuals and business have used "static websites" as their online presence, however many people and business are switching over and using wordpress for their main websites because of the ease of use and the search engines (Google) loves em.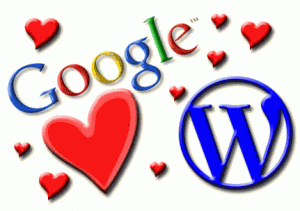 WordPress is a very easy to use and powerful content management system (CMS).  There are many different blog platforms out there and many of them are very good, however wordpress is by far the most popular CMS in use on the Internet today.
WordPress has an open source model.  This means that it is contently improving and getting better.  The code and customization is open for anyone to use and edit.  The best part about wordpress is you don't have to pay anything when upgrades and improvements are made, it's all free!  Not to mention all the plugins that are available to allow you to enhance the functionality wordpress.
Having a wordpress blog that you post valuable content to on a regular basis is one of the best ways to get free traffic to you site, if done correctly.  Just having a wordpress blog will not get you free leads and traffic.  It must be set up, configured properly, and have new content posted to it on a consistent basis.
If you don't have your own website you really should start a wordpress blog, especially if you want to learn how to generate leads online and build a profitable online business.
To your massive network marketing success,

Stop banging your head on the wall trying to configure and setup a wordpress blog.  There's an easier way.  Make the Decision, Right Now, that you're going to do what it takes to do it correctly. There's a simple way  to configure and setup a wordpress blog that will allow you to generate free leads every day for your business. Unless of course you already have too many leads. Then, in that case, good for you, Go get em. If Not – Click Here to Find Out How
Keep Up to Date With Our Tweets – Ed's Tweets
Join Our Facebook Community and Ask Your Mindset and Marketing Questions on Our Page Today – Ed Reiner Fans (Free Mindset and Internet Marketing Strategies)
Watch Our Latest Mindset and Marketing Videos on Our YouTube Channel – Ed Reiner's YouTube – Massive Results TV
The following two tabs change content below.
Ed Reiner
CEO
at
Global Visions Online, LLC
Ed Reiner is a personal development teacher partnered with Bob Proctor's LifeSuccess Consultants company and an internet marketer. He assists individuals in building their business online and helps transform their lives from the inside out.
Latest posts by Ed Reiner (see all)
Share Your Comments
comments
Powered by Facebook Comments
Tags: network marketing success, start a wordpress blog, what is WordPress