Welcome to my official blog!
Hello and welcome, my name is Ed Reiner and I'm a husband and father to three wonderful little girls.  I'm also an online entrepreneur who specializes in attraction marketing and personal development in the online home business industry.  On this site you will find a variety of valuable content, information, the latest tips and tricks to online marketing, entrepreneurship, personal growth and development.  It's my purpose for you to discover your passion and find the quickest path to success and freedom online by developing your higher self and the skill sets required to make a living online.
First a little bit about me…
I was born in Colorado, near Denver and spent my early childhood there going to Catholic school until I finished the 5th grade.  My family then moved to Northwest Montana and that's where I grew up with my two brothers and two sisters.  I always doing my own thing but was raised with the same paradigm that the majority of people are:  To be successful you need to go to school get a job and work there till you can retire.  Even back then I knew that wasn't going to be for me.
After High School I moved back to Denver to go to school.  I worked for a year to gain residency so I could attend Colorado University in Boulder.  It didn't take long before I realized that college wasn't for me and I was only going because of what other people wanted for me.  I soon dropped out (after my 1st semester) because I always wanted to work in the movie industry and I didn't see how going to college was going to get me there.
My big Movie Debut (21 seconds worth)…
While working at a night club tending bar, trying to pursue a modeling and acting career, like my older brother who was in Chicago was doing, I received a call from my uncle who worked down town.  He told me they were shooting a Steven Seagal movie at the train station – Under Siege 2.  I quickly went down to see what was up and I noticed a guy I had done some fashion shows with behind the yellow "keep out" tape.  I asked him what he was doing and how he found out about the film.  He told me he was an extra and the process he went through to get hired.
While talking to him a production assistant asked if we were in the scene and if not then we needed to go back to the holding area.  I played dumb and said that I couldn't remember how to get back to the holding area from where we were.  The assistant gave me directions and from there on I spent 3 days pretending to be an extra that they had hired.  I made sure I was in every scene that they shot during those three days.  I figured if I wasn't being paid, I was going to see myself in the movie no matter what.  Those three days of shooting in Denver equaled to about three minutes of footage on the screen and guess what…?
I was in the movie!  Only for about 21 seconds, but hey how many people can say that?
I tell you this because when you want something bad enough and take action then the conditions and circumstance don't matter.  I wanted to work on a movie and it didn't matter that I wasn't hired or supposed to be there.
Move Confidently in the Direction of your Dream…
Being on the set of Under Siege 2 ignited a fire to work in film and the best place to feed that fire was to be in California so, I soon moved to there.  In California I focused my energy on working in films and after a few months of looking for work I finally landed a job as a production assistant on a television show called L.A. Heat produced by P.M. Entertainment.   In less than a year I moved up to the 2nd Assistant Director position and worked on two seasons of the show and couple feature films that also produced.
It was a great series to work on.  Lots of action, car chases and explosions and I got to work with some great actors.
After P.M. shut down it was tough to find work, I ended up working on two features for Playboy, which was interesting to say the least, before getting on with Roger Corman's Concord New Horizon production company and a series called Black Scorpion.
Black Scorpion was a fun series to work on because I'm a comic/super hero nerd
and this series was a lot like the old Batman series with
Adam West.  They had a ton of guest stars that I had the privilege to work with and because they're shooting schedule was so fast I learned the importance of being well organized in a fast paced atmosphere and how to lead others and work as a team.
Even though I loved the process of making movies and the people I worked with were like family, I missed Montana and my own family.  I couldn't see myself ever raising a family in that atmosphere.  All I did was work, very long hours, Saturday was to catch up on sleep and Sunday was to catch up on laundry and bills and prep for Monday.  I remember one time I went over a month and never saw my two roommates because of my schedule.  I was up and gone before they woke and they were asleep when I got home.  After a brief visit home for my father's birthday I decided it was time to leave the glitz and glamor of Hollywood, or lack thereof and move back to Montana.
Home Sweet Home…
At the end of '99 I moved back to Montana not knowing what I was going to do.  My father was starting a new business in debt collection and offered me a position as a debt collector.  I accepted and went to Denver to the home office for three month to learn the business before opening our branch in Montana.
It was a very negative industry but the money was good and it offered the potential to grow into a prosperous career, I feel back into the old paradigm of working a job for retirement not pleasure.
In 2002 I got married to the girl of my dreams and about a year later we had our first daughter.  We owned our home, we were happy, healthy and on our way to being wealthy.
But that changed quickly four years later when my parents started going through a divorce after 35+ years of marriage.  Work became increasingly difficult due to divorce and all negative people and attitudes in the debt industry.
The company that we had built became sinking ship and I needed to get off.  I started to look online for different ways to generate income by leveraging the internet.  It was then that I found online and network marketing.  I remember back in '96 getting involved with a network marketing company and was amazed at the compensation that could be generated.  Back then though I was clueless on how to build that type of business and failed, but now I could see how the internet could be a powerful tool to use to build a network marketing business.
Don't Believe the Hype (It's not just a Public Enemy Song)…
Because I was desperately looking for a way to make money fast I unfortunately bought into the hype and joined a high price point company with no real product.  A few weeks later the company was shut down by the FTC and I was out a several thousand dollars, but I took that lesson and learned that you must find a group of leaders and a company with a strong product and I saw the power that the internet had.  During that time I was also introduced to personal development and more specifically, Bob Proctor's teachings.
I quickly learned the importance of having a coach and a mentor and I started a yearlong coaching program with Bob and began studying internet marketing.  During that time I left my job in the collection business, right before it went under and was sold, and with my wife pregnant with our third child I went to Florida to partner up with Bob and his company as an independent LifeSucccess consultant.  I spent a week being trained with Bob and I became licensed to teach, train, and coach his material.
Life is a Series of Obstacles…
When I returned home my wife and I had our third child and she was born with some kidney issues that the local doctors could not help her with.  The closest specialist was two hours way and we made many trips back and forth during the first year of her life.  This put a huge financial strain on us and my focus was not on building my consultant business as it should have because I was worried about my child's health.
I was working at building my consulting business with local business and because I was focused on the debts we had they kept growing faster than any income so I had to take a job at a debt settlement company, but it was not enough to cover the mortgage and we ultimately ended up losing our house.
Depressed and frustrated I started to get back online because that's where I knew my future was.  I got involved with a couple of different companies but didn't see any results.  I was focused on my actions being the cause of my results and just kept trying to change the actions I was taking not paying attention to what was controlling those actions.  Discouraged with the results I was getting I went back to Bob's teachings and began to realize where the change needed to take place and it wasn't outside with my actions, it was inside with me and the image I was holding of myself.   I needed to build a better image of self and surround myself with successful people.
For Change to Occur, One Must First Change Self…
Once I began to altar my own self-image the way to my purpose began to come clear.  I found that I had a passion to inspire and empower people to create entrepreneurial situations that would provide them with time and money freedom.  Instead of focusing on building a network marketing business I found that I can help assist home business entrepreneurs build their own business by teaching them how to develop the right mindset and the online skill sets that they need to possess to succeed online.
Here and Now…
Currently, I still reside in Northwestern Montana with my beautiful wife and three gorgeous little girls.  I help many people wanting to start online and many struggling home business owners make the transition from losing to winning, by first showing them how to have the correct mindset and personal foundation and then by implementing the best online marketing strategies.
I look forward to connecting with you and helping you transform your life from the inside out.
To stay connected with me and get current updates on future training and teaching I provide, enter your name and email in the form on this page and you'll also receive a free video on the two things you must know for success.
To your massive success,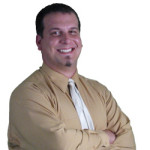 Ed Reiner